Paul's Car Wash and More BBQ!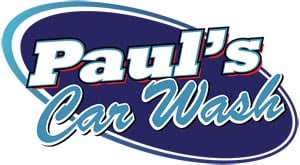 Happy days for all the good humanitarians supporting Faded Jeans! Paul Horton, Meteorologist for CBS/KPHO, is holding his annual Car Wash with all proceeds from the week-long event benefiting Big Brothers Big Sisters of Central Arizona. FJB is helping to kick it off right, providing entertainment from 4:30 pm – 7:30 pm this Monday. Check us out on TV Channel 5 or see us in person:
And, by the weekend you'll be ready to unwind; come party with us at Dillon's Arrowhead location:
FRIDAY, October 21, 2016, 6:00 – 10:00 p.m.
Dillon's Arrowhead
20585 North 59th Avenue, Glendale, AZ (map)
Private Events
We're pleased to have performed for so many private parties already this year and have more booked in the near future; there are plenty of opportunities to contract us for YOUR special events in 2017. We want to help make your next party, reception, or event extra special. Contact us today and get Faded Jeans on your calendar!
Faded Jeans Shirts!
Faded Jeans logo shirts are available at all FJB shows. A new set of shirts—including ladies' scoop neck tees—have been printed just in time for the holidays! Grab one for only $20, or two for $30! Of course, once you have one, don't forget to show it off … just share a photo of you in your FJB shirt and we'll add it to the collection on our Facebook page!
Looking for other opportunities to catch us?
Check the CALENDAR. If you'd like to help spread the word about this or any of the upcoming shows, feel free to forward this info to your friends and neighbors throughout the valley.
On behalf of all the guys in the band, we hope to see you soon.
– Levi Rippington
P.S. If you haven't already, hook up with Faded Jeans on Facebook … and Twitter … thanks!